Saturday, July 12, 2008
Posted by

modeltruckmafia
at 10:13 PM
0 comments


Links to this post
Saturday, June 21, 2008
This is the Johan Cadillac Ambulance I converted over to a Coroner Car. I build this right out of the box. Only thing I added was the 2 body bags. This is actually the first kit I ever used Bare Metal Foil on I figured if I can pull off a Bare Metal Foil job on a car with this much chrome I can do any vehicle. The body bags are made with a cut up garbage bag wrapped around modelers clay.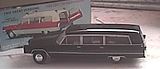 Posted by

modeltruckmafia
at 12:53 PM
0 comments


Links to this post
I know what your thinking Trans am wagon ambulance What is he thinking??? Well her is a bit of a back story. In the late 90's my father and I used to go to the IMSA Palm Beach grand prix in West Palm Beach Florida. There used to be a fast response ambulance at the track it was actually a Porsche 928. Unfortunately I cannot find any pictures of it only thing I remember is there was a custom built stretcher built into the back of the car. When I saw this old
Airfix kit on eBay I new what I had to build. The kit is built straight out of the box I added the light bar and the medical stuff from the parts bin. The decals I made on a alps printer.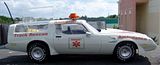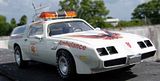 Posted by

modeltruckmafia
at 11:10 AM
0 comments


Links to this post
Wednesday, June 18, 2008
This is a Revell 69 Pontiac GTO dirt track racer. I added a role cage from a old Nascar kit and with very little modification it fit like a glove. To add some racing miles to it I dirted up the car with pastel chalk and added some race damage.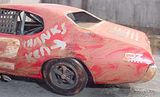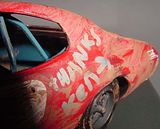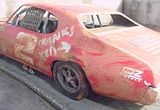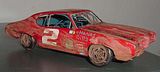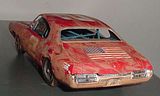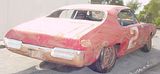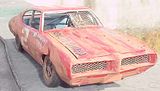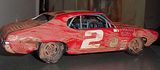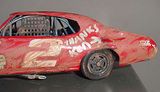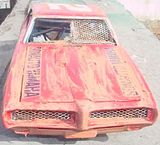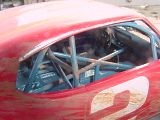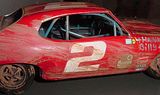 Posted by

modeltruckmafia
at 8:18 PM
0 comments


Links to this post